Before Buying a 4x4 Vehicle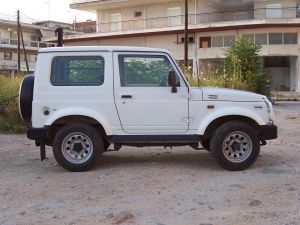 So you're considering buying a 4x4 vehicle. Many drivers never drive these or only occasionally drive off road. However a 4x4 isn't just for off road driving. It's great for street driving too. Not only you get a better acceleration and traction but you also get more safety, especially if you decide for a vehicle featuring all-wheel drive which, like its name suggests, uses all four wheels all the time. But before you head to your car dealer, there are a few things you should consider.
Do you really need a 4x4 vehicle?
If you need a car to commute to work, a two-wheel drive car will work just fine for you. Now, if you really want it, you should probably get it. But unless you are worried about getting around in the snow, live on a farm or need to cross a rough terrain, you really don't need a 4x4 vehicle.
Are you prepared to pay the price?
If you need a 4x4 vehicle, you really don't have much choice than to buy one. But if you don't really need it but want it anyway, ask yourself if you're prepared to pay the price. It is possible to find very affordable four-wheel drive vehicles but generally, they are more expensive than a similar class two-wheel variants especially if they have extras such as leather seats. Also, 4x4 cars usually require more maintenance, burn more fuel, are costlier to repair, need more frequent oil changes and are more expensive to insure.
The environmental factor.
If you're watching your carbon footprint (and you should!), then 4x4 cars probably aren't the best choice for you. Since they consume more fuel than 2x4 vehicles, the majority four-wheelers on the UK market are diesels which means that they aren't particularly environmentally friendly. However, there are also hybrid four-wheel drive versions which emit fewer greenhouse gases and consume less fuel.
If you have decided that it must be a 4x4 car, that's great. But which one? Remember that it's possible to find a four-wheel drive system in almost any type of car from SUVs to family cars and supercars. Which one is best for you above all depends on your specific needs. So be sure to take some time to consider what you actually need. To make your decision easier, it may also help to get some automobile magazines and go on a test drive to feel the difference between the potential 'candidates'.